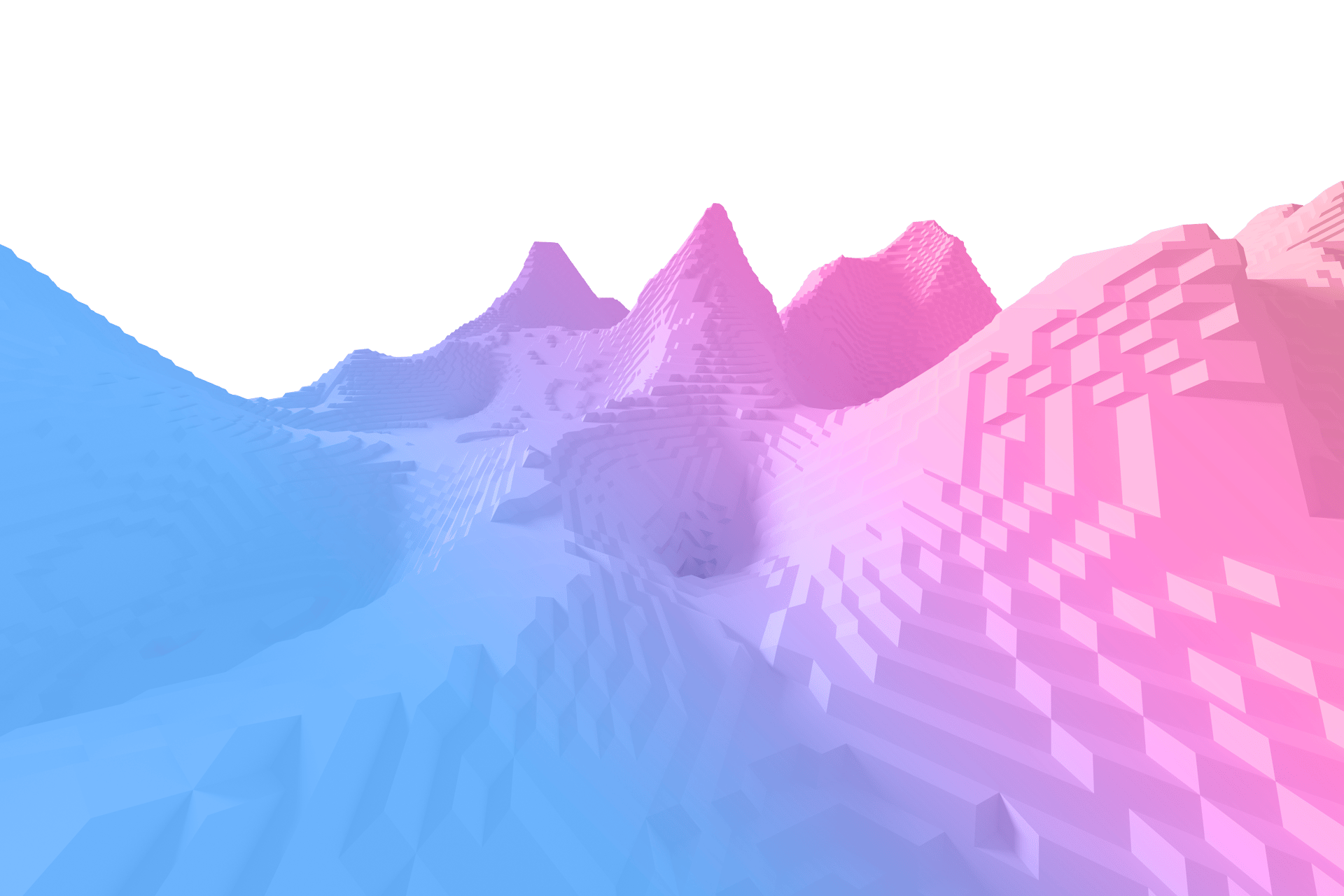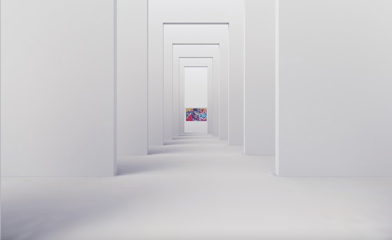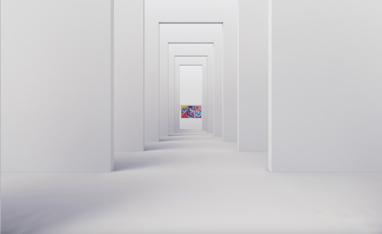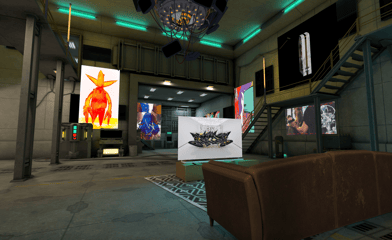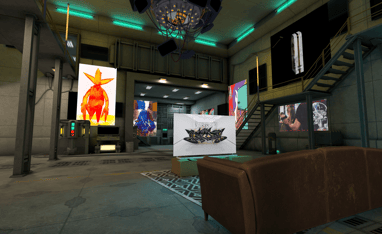 Walls is an exploration in street, contemporary and digital art in a white walled gallery space. Filled with well known artists in both the physical and digital art worlds. You can find leaders, pioneers and future masters in this amazing space.
Futura2000 x Goldie x BLUP
Psyborg Gallery presents "Pioneerz", celebrating the icons of urban art who have transitioned into the NFT & digital space. ⁠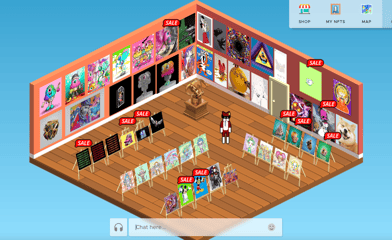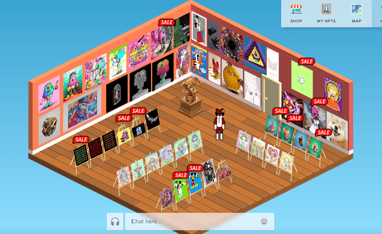 isotile is a decentralized online metaverse based on the Ethereum Blockchain, where you can create your gallery room to place your NFTs and meet new crypto-friends!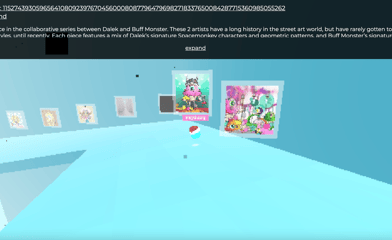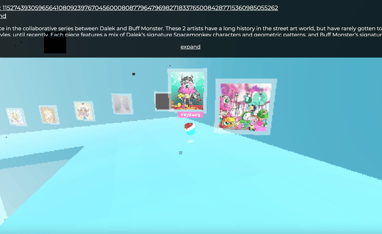 Hyaliko is a gallery environment with a calming feel, with soothing music, cool pastel colors and an 8bit style. Breeze through the various looping scenes, try not to fall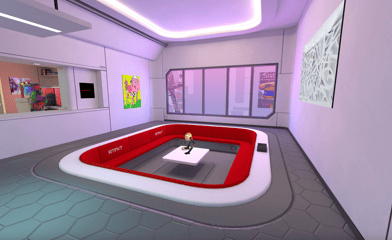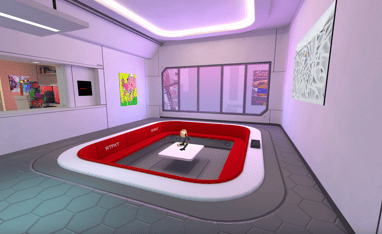 Psyborg's Place is a "best of" fine art collection a mixture of static, animation, video and 3D art from my personal collection. This awesome space pod was designed by the ultra talented RTFKT Studio. More pods will be added over time so keep an eye out.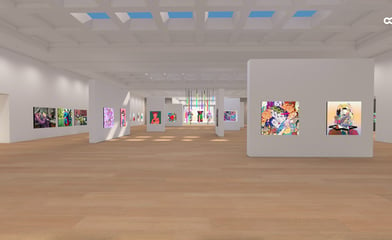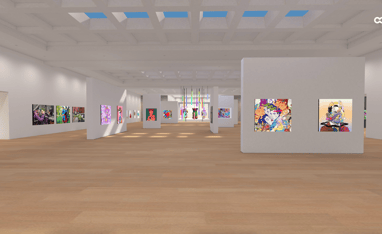 Brain Smoothie is an exploration of what it is like living with ADHD. I set out to collect and exhibit art that I feel closely represents the daily struggle and challenges that come with living with the neurological condition.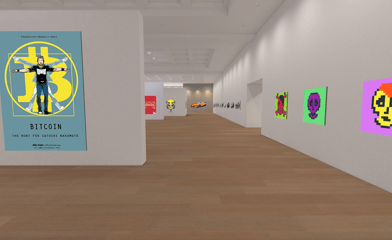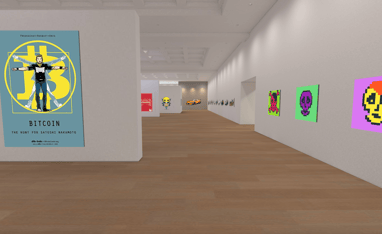 The MHNFT (Museum of Historical NFTS) showcases NFTs from 2014 -2019. Everything from the world's first Bitcoin Comic to Punks and skulls. You'll be greeted by Panda Earth, Spells of Genesis, Etherlambos and everyone's favorite Doge's.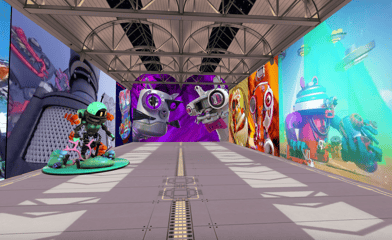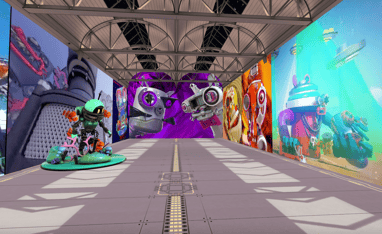 Crank is a safe haven for Androids and Robots. It's a weird yet fun place full of 3D characters, animations, videos and vivid depictions of our mechanical mates. Set in a warehouse in the depth of space Crank is sure to impress and inspire.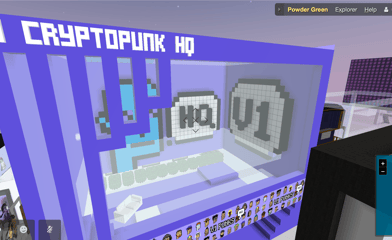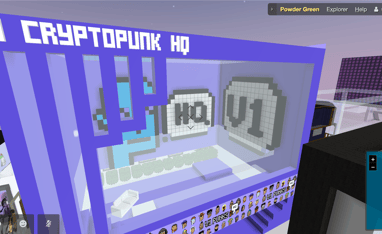 Cryptopunks V1 presence is situated at 5 Northfield Ave in the trendy part of Igloo. A modern headquarters built to be seen from afar. This space is for virtual Cryptopunks meetups, talks, events and exhibitions in the Cryptovoxels metaverse.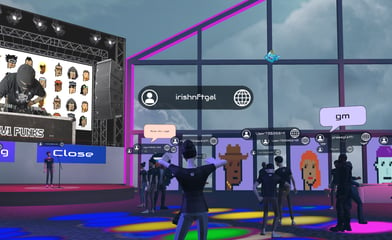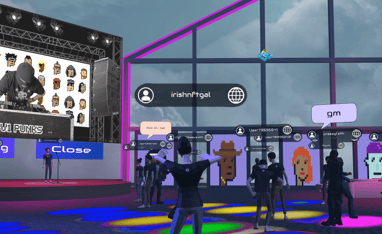 This awesome Cryptopunks HQ was built by the amazing meta architect Telatech. Created for virtual Cryptopunks meetups, talks, events and exhibitions in the Somnium Space metaverse is perfect for VR raves.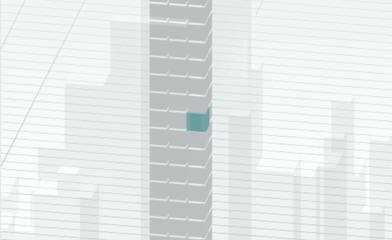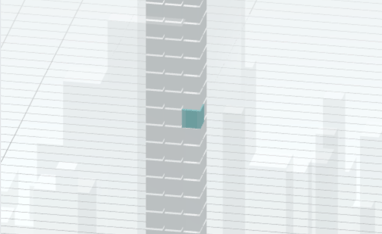 A building is a top level property in Aether that is occupied by a number of units. A unit is the smallest form of property ownership in Aether. Our metaverse gives individuals control over a piece of the world where they are free to create unique experiences unlike anything in existence.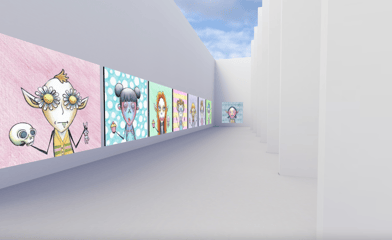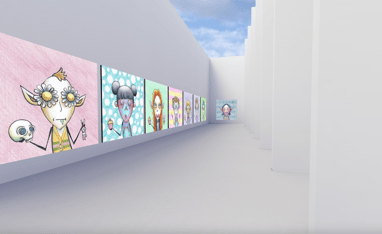 A portion of illustrator Tori Batt's first randomly generated collection of 4723 Dorki's live in the first Psyborg gallery basement in Somnium Space. These characters and their traits (hair, eyes, nose, mouth etc were hand drawn, scanned and edited, printed, coloured and rescanned. They were then unleashed on the world.